For Personalized Service

Call (209) 744-8532

Monday - Saturday

or



Each of our complete restorations have been stripped to bare metal by bead-blasting, sealed in primer,  then hand finished to compliment Victorian, Art Deco, and Art Nouveau period interiors. All wiring and sockets have been replaced with new quality parts for your safety. The fixtures come ready to hang with new mounting hardware.

Refurbished:





When  the original finish can be saved,  we refurbish the fixture or fan.  We replace all wiring and sockets with new quality parts while retaining the original patina. New mounting hardware is included on light fixtures.


EMERSON Jr

FAN

~ Circa 1925 ~

Emerson

Jr Fan

~ Circa 1925 ~

"EMERSON FANS BUILT TO LAST"

This Fan is refurbished.

Oscillating 1 Speed Fan, with slide switch in base.

The fan stands 13" tall, the

blade* is 8" wide.

The base and motor housing are made of cast iron.

The cage and blades are made of steel, with the blades painted a brass color.

Features 4 rubber feet on the base to protect your furniture.

Has original paint in excellent condition which has been polished.

This fan has been fully disassembled and cleaned. The oscillator gear box was disassembled, the gears were inspected and the old grease was removed and new grease installed.

Received NOS style (new old stock)  cloth covered power cord and new vintage style reproduction plug.

Has new rubber wiring grommets installed on motor housing and base.

Smaller size makes it convenient to move from room to room.

Perfect for a small room, kitchen or bedroom.

Ready for another 90 years of service!

While this fan has been fully checked out, there is no implied warranty.

* This Fan has a open style cage and caution should be used when operating. Fan should be placed where children or small animals cannot reach it.

$ 295.00

SOLD

To reserve the next restoration, fill in the form below.



Click on images below to enlarge:


Vintage Lighting and Fan Shoppe

This website was designed and created by Teresa Glandon @ Vintage Lighting and Fan Shoppe

Please call (209) 744-8532 to have your credit card order securely processed over the phone.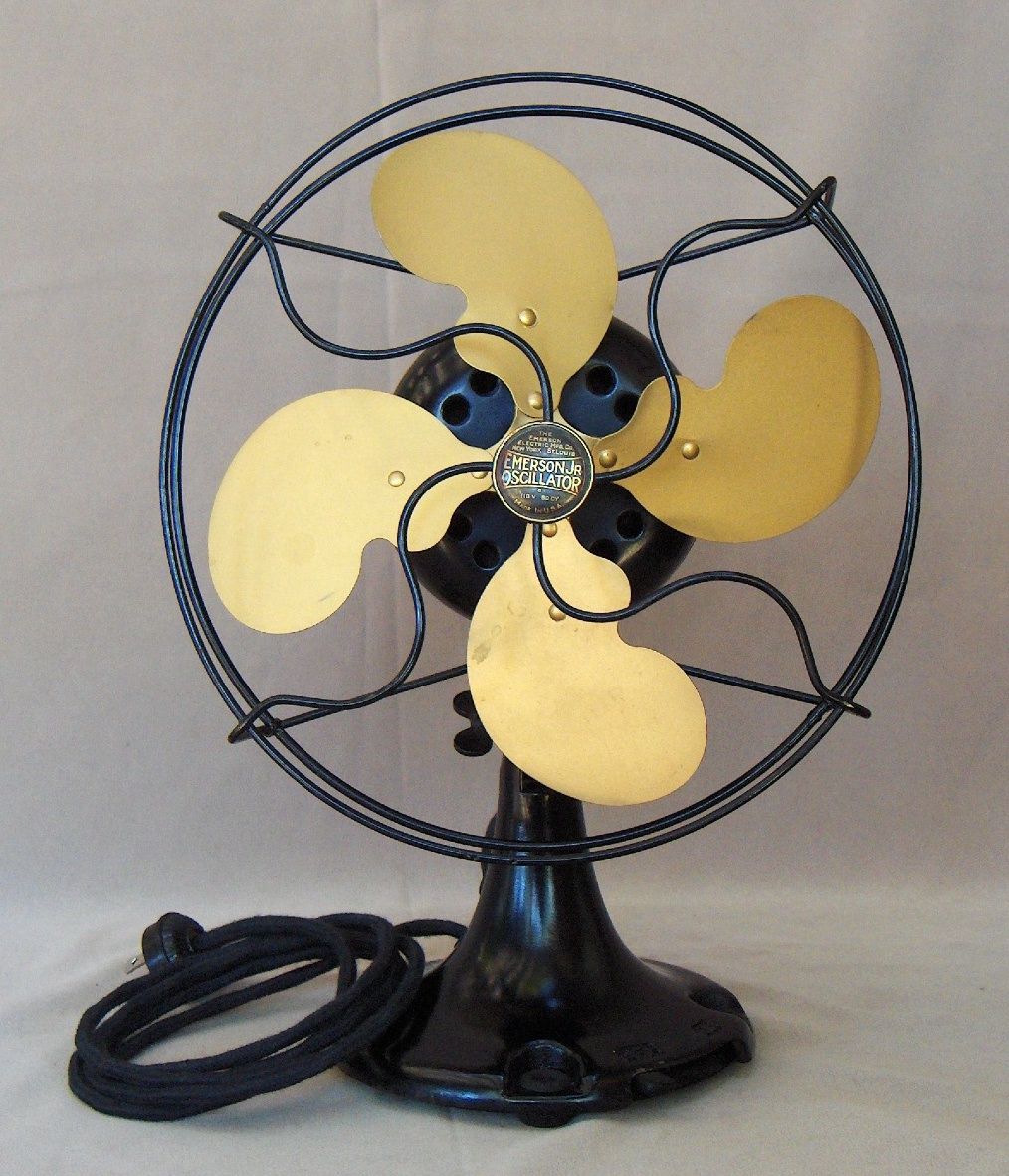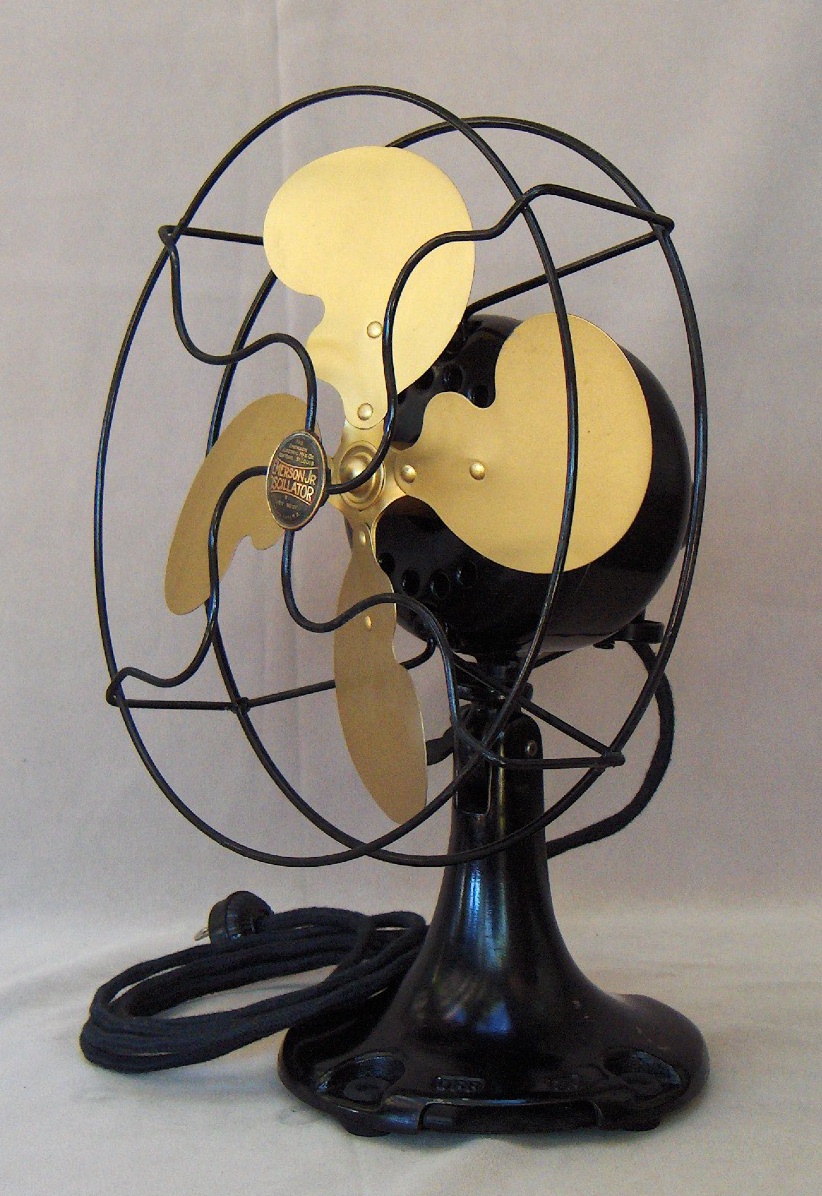 Enter your information below.

Email Address and phone number: