The Vintage Lighting & Fan Shoppe is proud to offer this 1925 G.E. personal fan with six inch brass blades for your consideration. G.E. made the F, G & H series of fans from 1924-1926, this one is a "G" series and was made in 1925, they were smallest personal fans ever offered by G.E. This one has been completely refurbished, it was disassembled, stripped and painted with black epoxy paint. All of the brass was polished on a buffing wheel but was not clear-coated. The windings were cleaned and new reproduction cloth covered wire was solder connected, a new rubber grommet is used to protect the wiring entering the motor housing and  it also has received new carbon brushes. This is a one speed plug in fan (no off/on switch), with a 110 volt AC/DC motor. It measures 8 inches tall, the cage is 7 inches wide and the base is 4 inches across. It runs strong and puts out a good breeze for such a small fan. Perfect for your desk, night stand, vanity, kitchen or just use it for display.

  $ 199.00

SOLD

FREE SHIPPING*

*Free ground shipping in the continental US only.


  For Personalized Service

Call (209) 744-8532

Monday - Saturday

or



Each of our complete restorations have been stripped to bare metal by bead-blasting, sealed in primer,  then hand finished to compliment Victorian, Art Deco, and Art Nouveau period interiors. All wiring and sockets have been replaced with new quality parts for your safety. The fixtures come ready to hang with new mounting hardware.

Refurbished:





When  the original finish can be saved,  we refurbish the fixture or fan.  We replace all wiring and sockets with new quality parts while retaining the original patina. New mounting hardware is included on light fixtures.
General Electric

Personal Fan

~ Circa 1925 ~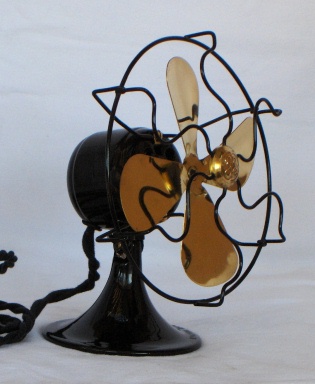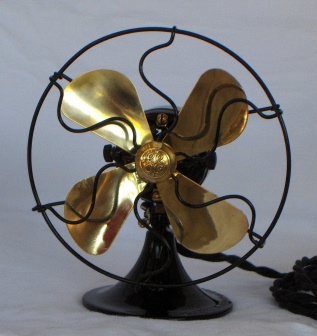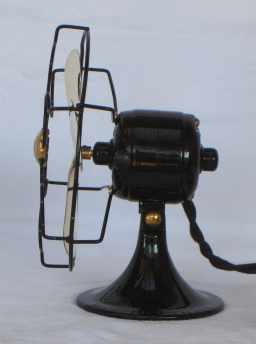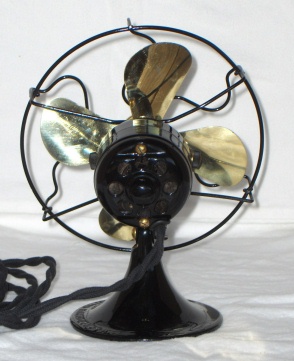 Click on images below to enlarge:


Vintage Lighting and Fan Shoppe

This website was designed and created by TG@ Vintage Lighting and Fan Shoppe

Enter your information below.

Email Address and phone number: