For Personalized Service

Call (209) 744-8532

Monday - Saturday

or



Each of our complete restorations have been stripped to bare metal by bead-blasting, sealed in primer,  then hand finished to compliment Victorian, Art Deco, and Art Nouveau period interiors. All wiring and sockets have been replaced with new quality parts for your safety. The fixtures come ready to hang with new mounting hardware.

Refurbished:





When  the original finish can be saved,  we refurbish the fixture or fan.  We replace all wiring and sockets with new quality parts while retaining the original patina. New mounting hardware is included on light fixtures.


ROBBINS & MEYERS

"THE STANDARD"

FAN

~ Circa 1910 ~

Robbins & Meyers

"The Standard"

Fan

(List 1404)

~ CIRCA 1910 ~

Robbins & Meyers fans are known for their dependability and quietness of operation. They set "The Standard" for quality in household fans of the era.

This fan has been refurbished.

The body is made of cast iron. This is one of the last of the cast iron models that were produced. In 1916 they went to a stamped steel construction.

Features beautiful brass cage and has 12" brass blades.

This fan measures 17" tall and is         13" wide.

Features 3 Speed operation and runs smoothly.

The finish is original, 97% intact with light wear in normal areas and has been cleaned and polished. All brass parts have been polished. The line cord (fan switch to plug) has been  replaced with new reproduction cloth covered wiring.

Base has new rubber feet to prptect your furniture.

Has a new "Antique Style" plug.

See special note below about shipment of this fan **

While this fan has been fully checked out, there is no implied warranty.

* This Fan has a open style cage and caution should be used when operating. Fan should be placed where children or small animals cannot reach it.

$ 625.00

Plus $50.00 Shipping**

SOLD

1 Available



Click on images below to enlarge:


Vintage Lighting and Fan Shoppe

This website was designed and created by Teresa Glandon @ Vintage Lighting and Fan Shoppe

Please call us at (209) 744-8532 with your order and we can process it over the phone for you, or email us with your phone number and we can call you.

**  SPECIAL NOTE

This fan cannot be shipped fully assembled. The blade, cage and cage struts will be removed  and packed separately, to ensure safe shipping. Reassembly will be required. Simple instructions will be included, and full support will be available by phone or email.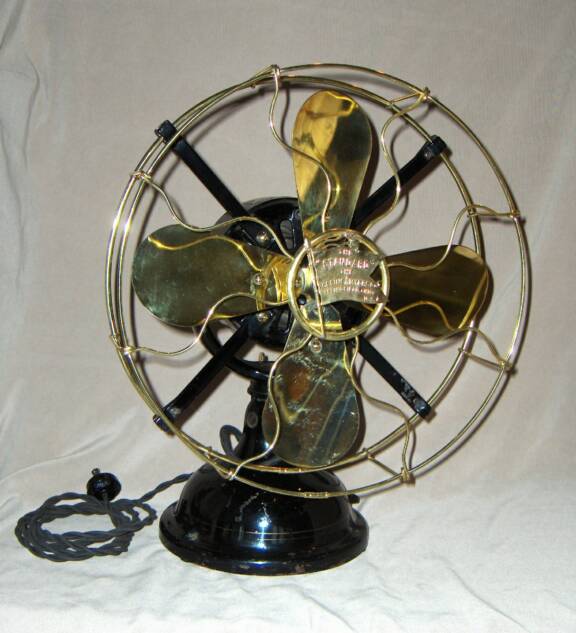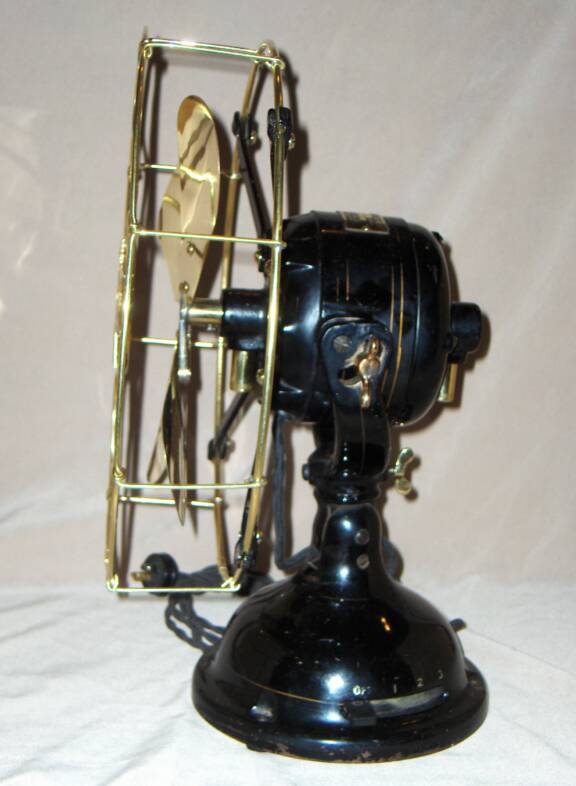 Enter your information below.

Email Address and phone number: